Strategic Catalysts Inc.
Strategic and Financial Advisors to Technology Companies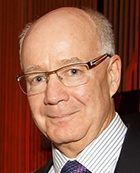 David W. Rowat has been Founder and CEO of a tech start-up and previously been CEO, CFO, and COO of public and private companies, both as a full-time employee and on contract through Strategic Catalysts Inc.
David has managed finance, operations, administration, and marketing, raised public and private financing, negotiated M&A deals, and managed Boards as Corporate Secretary.
Most importantly, he has been chief strategic advisor and sounding board to many CEOs.
Full Résumé | Director's Profile
Contact information
dwrowat@stratcat.com
604.240.0061 (direct)
A large project, such as an acquisition or a financing, can distract the executive team. Let Strategic Catalysts Inc. manage the project, so that the executive team can run the business. Strategic Catalysts Inc. has assisted dozens of technology companies with strategic and financial advice, including:
Board governance at all stages of growth
Strategic planning
Private and public financings
Mergers and acquisitions
Commercial contracts
Operational issues
Negotiation of strategic partnerships
Business plans
Financial projections
Please review the menu selections for a selection of projects.
The Manual and best practices for Boards of early stage tech companies has helped many companies structure and manage their Boards of Directors to improve company performance. Strategic Catalysts has given lectures to various organizations on the challenges of Board governance for tech start-ups.
Strategic Catalysts' principal, David Rowat, is now available for Board appointments. If you need an experienced, independent Director, Lead Director, or Chairman, please contact David at the coordinates shown.