Strategic Catalysts Inc.
Strategic and Financial Advisors to Technology Companies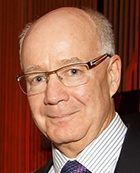 David W. Rowat has been Founder and CEO of a tech start-up and previously been CEO, CFO, and COO of public and private companies, both as a full-time employee and on contract through Strategic Catalysts Inc.
David has managed finance, operations, administration, and marketing, raised public and private financing, negotiated M&A deals, and managed Boards as Corporate Secretary.
Most importantly, he has been chief strategic advisor and sounding board to many CEOs.
Full Résumé | Director's Profile
Contact information
dwrowat@stratcat.com
604.240.0061 (direct)
Useful Links

Many hi-tech companies have found my Manual and best practices for Boards of early stage tech companies very useful in deriving the best value from their Boards of Directors.
Early Stage Tech Boards - Board governance for early stage technology companies
http://www.earlystagetechboards.com/

This web site was created to assist directors and managers of early-stage technology companies to develop and operate high performing Boards of Directors.

Boards of early stage technology companies have a variety of significant challenges, and experienced directors can make a significant difference when the Board is structured and empowered properly. This guide is particularly useful to the technology industry, which needs a system of Board governance that addresses its issues thoroughly.
Link Categories
The list of web sites and contacts herein is not meant to be exhaustive. Each entry represents a company, organization, or individual with whom I have done business, or which is known to me. Unless otherwise noted, all these entities practise in Vancouver, BC, Canada.