Strategic Catalysts Inc.
Strategic and Financial Advisors to Technology Companies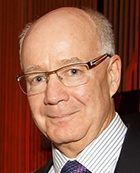 David W. Rowat has been Founder and CEO of a tech start-up and previously been CEO, CFO, and COO of public and private companies, both as a full-time employee and on contract through Strategic Catalysts Inc.
David has managed finance, operations, administration, and marketing, raised public and private financing, negotiated M&A deals, and managed Boards as Corporate Secretary.
Most importantly, he has been chief strategic advisor and sounding board to many CEOs.
Full Résumé | Director's Profile
Contact information
dwrowat@stratcat.com
604.240.0061 (direct)
Technology Company Exits

More technology companies are selling their business at an early stage. Often, proving the business model by developing a product that customers will buy may be sufficient progress to interest a strategic partner in an acquisition. Two well-known executives are focussing on early exits for technology companies.
Selling Your Business is a Big Decision: A good exit transaction almost always changes the lives of the major shareholders and executives. It often changes the lives of everyone in the company. Strategic EXITS is highly specialized, doing only one thing - working with shareholders to get the best price and terms when they sell their business.

Recommended contact: Basil Peters <basil@exits.ca>
David, who specializes in Corporate Finance and provides insights for Early Stage Companies, is an award-winning leader in British Columbia's technology community. He is a popular speaker, lecturer, and co-author of a business bestseller.

Recommended contact: David Raffa <david@davidraffa.com>