Strategic Catalysts Inc.
Strategic and Financial Advisors to Technology Companies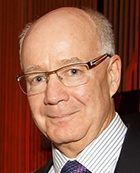 David W. Rowat has been Founder and CEO of a tech start-up and previously been CEO, CFO, and COO of public and private companies, both as a full-time employee and on contract through Strategic Catalysts Inc.
David has managed finance, operations, administration, and marketing, raised public and private financing, negotiated M&A deals, and managed Boards as Corporate Secretary.
Most importantly, he has been chief strategic advisor and sounding board to many CEOs.
Full Résumé | Director's Profile
Contact information
dwrowat@stratcat.com
604.240.0061 (direct)
Technology Company Funding Sources

Technology companies can source financing from several sources including: angels and angel networks, by borrowing against SRED claims or SaaS revenue, Venture Capital, Subordinated Debt, and Private Equity. Several of the notable sources are shown below.